Build A Business Success Formula
3 Easy Steps to Build the Business of Your Dreams
We tune your mind and body. We define your vision of success and set goals to get you there. You'll learn proven visualization techniques that transform vision into reality .
We build your Business Plan regardless of the stage of your venture. Have an idea already, super. Now you'll have a true plan. Need an idea for a business? We'll get you one. 
We execute your plan together. Online marketing tips & tricks to drive sales, how to raise money and an interactive live environment to get the answers you need when you're stuck.
You do not have to struggle anymore. I took 20 years of building online, product, and tech companies, filtered out the mistakes and built a formula with all the right things to do to build a successful profitable business.

What Can Build a Business Success Formula Do for You? 
Starting a business requires more than just a bright idea. It requires vision and goals, keeping healthy, a clear, easy to follow business plan, sales and marketing know how, and executing on the right parts of your business. Without help the whole process is completely overwhelming. 
Build a Business Success Formula is the cheat sheet and will fast track building a business, saving you years of trying to figure out the right advice to follow and frustrating trial and error.
Get started right now and get the help you need!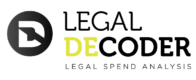 Joe T. worked as a lawyer his whole career, it was a grind. He grew tired of the rat race and decided to take the risk to build his own venture. He made a total shift and decided to build a tech company. 
Joe built his first product, got some sales and the rest is history. Joe's company, Legal Decoder, is growing fast and furious. Joe's experience working with Brandon: 
"Brandon's never-ending positivity, encouragement, even in the face of adversity and advice has helped keep me going. His energy is contagious. The fact that he can back up advice with his own entrepreneur experiences makes him real. He's lived it himself and there is no replacement for that type of Mentorship."
– Joe T., Founder/CEO Legal Decoder
I started my career as an entrepreneur twenty years ago and out of the gate I failed. There was so much business information out there, I did not know where to start and could not tell the right information from the wrong. 
Compounding my frustrations, I did not have someone to turn to for answers when I needed them most. I was working hard but felt like I was not making progress. 
I knew I needed someone to help me and I found a Mentor. He got me pointed in the right direction teaching me the right information to follow. I got traction that kept on building. 
I wanted more insights, so I went to a top business school and learned even more about business. 
Then I got smart and created a simple business formula to live by to build all my business ventures.
I tried the formula on different types of businesses, and it worked. I built an online business that generated a six-figure passive income for me for a decade, a clothing business, and a technology company. 
I realized that the fundamentals of different types of businesses are all the same. 
I continued to refine and follow the formula and it led me to successfully sell a company. Selling the company allowed me to pay off all my debt, buy a nice house for my family, a RV to travel, personal financial independence and as importantly confidence I could do it all over again.
This site started off with me teaching a few friends the formula in some really basic lessons. Word spread and people started asking me for it. 
Over the years I made the formula better by making it simple and easy to follow.
 I offer you my Build A Business Success Formula. Many people helped me along the way to success and I aim to help you. I know you can apply the formula to achieve the same success that I've been fortunate to find. – Brandon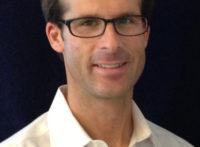 4 Secrets of Success
Your entrepreneur journey is just getting started