Everyone Deserves to Build the Business of Their Dreams
I did it and I'll teach you how
Your Story Starts Here
Where are you in your business ?
I Want to Start a Business
and looking for ideas
FREE CHEAT SHEET
5 Online Business Ideas I've Successfully used with
Low Start up Costs
I Have a Business Idea
and I'm getting started
FREE CHEAT SHEET
Do This 1 Thing Harvard Research says Makes a Business Likely to Succeed
Tell me please
I Have a Business
and want to grow it
FREE CHEAT SHEET
The #1 Tool to Grow Your Business Online and
How to Use It
I am ready to sell more
I started my career as an entrepreneur twenty years ago and out of the gate I failed.
There was so much business information out there, I did not know where to start and could not tell the right information from the wrong. I was scared of making a mistake.
Compounding my frustrations, I did not have someone to turn to for answers when I needed them most. 
I was working hard but felt like I was not making progress. 
I knew I needed someone to help me and I found a Mentor. He got me pointed in the right direction, teaching me the right information to follow.
I got traction and started making money. 
Then I got smart, sat down and put to all together in a simple business formula to live by to build a business.
I tried the formula on different types of businesses, and it worked.
I built an online business that let me fish around the world and generated a six-figure passive income for a decade, an e-commerce clothing business, and a software company. 
I realized that the fundamentals of business are all the same, regardless of the type of business. 
I continued to refine and follow the formula and it led me to successfully sell a company.
Selling the company gave me financial independence.
This site started off with me teaching a few friends the formula in really basic lessons. Word spread about its success and people started asking me for it.
Over the years I made the formula better by making it really simple and easy to follow. To date I've served over a 1,000 students.
Many people helped me along the way to success and I aim to help you. I know you can apply the formula to achieve the same success that I and others have been fortunate to find. – Brandon 
Joe T. worked as a lawyer his whole career. In the beginning he liked it, then it became grind. He grew tired of the daily commute and office politics.
He decided to take the risk to build his own business, be his own boss.
He made a total shift and decided to build a tech company.  Joe built his first product, got some sales and the rest is history.
Joe's company, Legal Decoder, is growing fast and furious.
Joe's experience working with Brandon, "Brandon's never-ending positivity, encouragement, even in the face of adversity and advice has helped keep me going. His energy is contagious. The fact that he can back up advice with his own entrepreneur experiences makes him real. He's lived it himself and there is no replacement for that type of guidance."
– Joe T., Founder/CEO Legal Decoder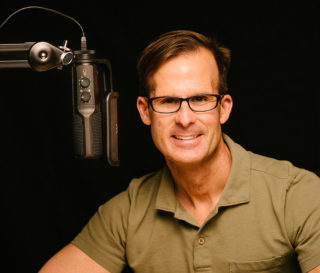 Straight talk for Entrepreneurs
With Brizy, you can create beautiful WordPress pages in minutes by adding pre-made design elements, called items to the page and then edit everything within. You can even start from scratch and build your own items. It's easy with Brizy.
4 Secrets of Success
Your entrepreneur journey is just getting started